ADT Moving and Storage: Long Distance Moving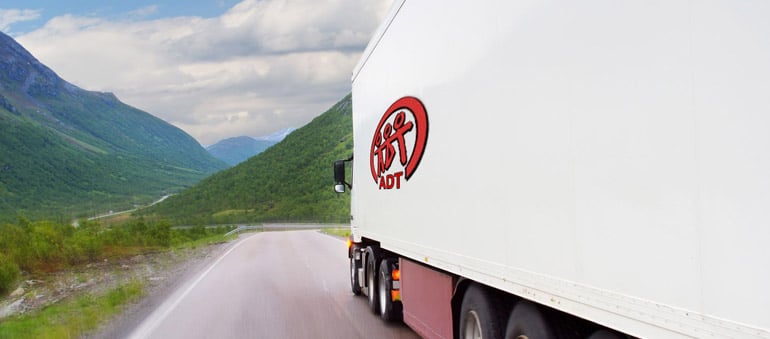 Is there anything more stressful than a long-distance move? Not only do you and your family have to worry about selling your house and packing up all your belongings, you also have an entirely new life waiting for you on the other end. Settling into your new home and establishing yourself in a strange community can be one of the most stressful events in your life, even if the reasons for moving are positive ones. Any disruption to the daily swing of things can be very hard on you and your family. That's why it's so important to hire a long-distance moving company that you can depend on to make the transition as seamless as possible.
ADT Moving and Storage is that company. For over 20 years, ADT has been the leader in residential, commercial and long-distance relocation for clients in and around Montreal. Our highly skilled team of consultants are with you every step of the way to ensure the entire process—from planning to execution—is a seamless, hassle-free affair. You can rely on our expert crew to handle your household items with care and consideration as you transition into the next phase of your life.
WHAT ADT MOVING AND STORAGE OFFERS
Long distance moving from Montreal and surrounding areas is not like a typical move. Your precious household items must be wrapped, packed and placed on the moving truck with the utmost care and attention to detail in order to ensure they show up to their destination in the exact same condition. Not only do we have the appropriate fleet and moving equipment to transport your furniture and boxes to far distances, but all our movers are experts at handling these large-scale residential moves. We are fully insured and hold all necessary permits, so you can rest easy knowing your items are protected.
HOW ADT MOVING GOES THE DISTANCE
Let us help you in any way we can. From the moment you send us your free quote request, our moving consultants are already working their magic to ensure the planning and preparation are perfect for the big day. We have all the proper packaging materials you need to safely stow your beloved things onto our trucks, such as blankets, bubble wrap and boxes. Or, if you prefer to leaving the packing up to our staff, we'd be happy to take over.
WHEN YOU GET TO YOUR NEW HOME
Welcome to your brand-new home! Unpacking is the last leg of your long-distance move. Just when you think you can sit down for a second and relax, you realize that you have an entire house to unpack, reassemble and put away. Is it any wonder that boxes can get left untouched for months (or years)? Avoid this common burn out and let us help you ease into your new home. Our movers would love to help you unpack and reassemble your furniture.
READY FOR YOUR LONG-DISTANCE MOVE?
If your family is moving from Montreal and surrounding areas, it's time to start thinking about hiring a moving company that specializes in long distance moves. Within 24 hours, our professional moving consultants will provide you with a free quote and can even give you a detailed budget of the anticipated costs for the move. We are always available to answer any questions you might have, so do not hesitate to reach out to one of our specialists. We try to make this transition as painless as possible for you and your family. No matter how far the distance, rest assured that ADT Moving will be with you every step of the way. Call ADT Moving and Storage to request a free quote for your long-distance move.