ADT Moving Montreal
Whether you are looking for residential, commercial or long distance move, our team of professionals are here to serve you.
Contact us for more information  1-888-903-6683
Moving Services in Montreal
Déménagement ADT a plus de 20 ans d'expérience dans le domaine des déménagements résidentiels locaux, longue distance et commerciaux en plus de nos unités d'entreposage sécurisées. Nous sommes la compagnie de déménagement de référence à Montréal.

We specialize in residential, commercial and long-distance moving. Professional, safe and secure service.

We store your furniture short or long term, in our secure climate-controlled warehouse situated in Montreal.

Send us your specific moving or storage requirements and get a free detailed quote.
Please send us your request and we will get back to you in the next 24 hours.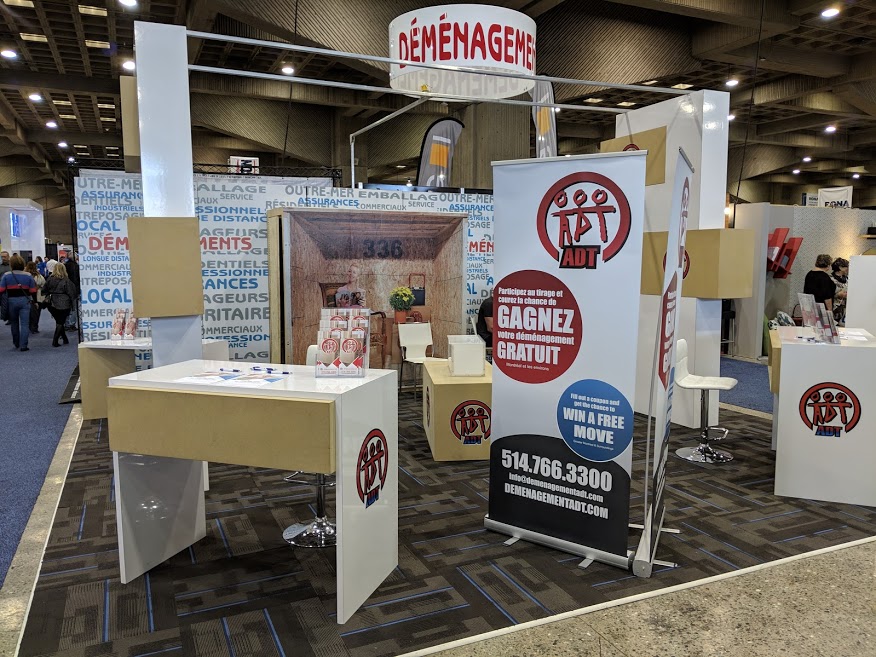 Looking for a reliable and professional moving and storage company in Montreal?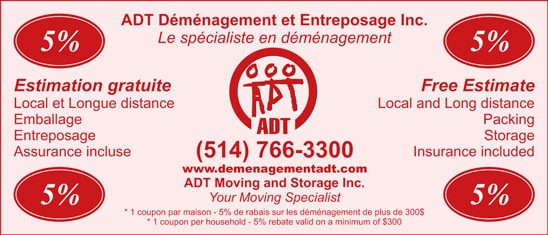 If you are moving and you fear for the safety of your furniture, decorations, valuables and the like, ADT Moving can guarantee your peace of mind. We can even help with long-distance moving from Montreal to wherever you need to go! From packing your possessions to administering insurance permits we have you covered. Move and relax!
Are you renovating your home? Are you leaving Montreal temporarily and need somewhere to keep your things? Or do you need to store old heirlooms that are taking up too much space in your home? No matter what your situation is, we're here to help with moving and storage in Montreal you can depend on.
We have a 30 000 square feet climate-controlled storage facility in Montreal we can store your valuables short or long term, and at an affordable price.
ADT Moving is proud of its achievements and team of expert movers who are dedicated to transporting your goods to your new address, protecting them with all the necessary tools. We have our own fleet of moving trucks.
All members of our team will take into account the specifics of your move. Do not hesitate to contact us, it will be a pleasure for our advisors to provide you with support and information that will help you during your move.
Your experience with ADT Moving team will be perfect, from the first phone call to the end of your move!
WHAT OUT CUSTOMER SAY ABOUT US