ADT Moving and Storage: Industrial Moving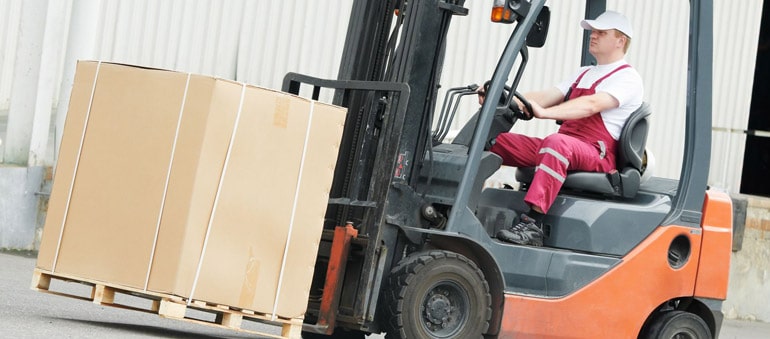 Industrial moves can be stressful and time consuming if you don't have the right team of experts working for you. ADT Moving and Storage provides the most professional and reliable services in industrial moving in Montreal. Your enterprise can depend on our 15 years of moving experience to safely transport your heavy-duty or fragile equipment in and around the Montreal and LaSalle area. You can trust our professional team of industrial moving consultants to logistically plan and execute your large scale move while helping you every step along the way.
ADT Moving and Storage is the region's leading moving experts in commercial, industrial and long-distance moving. We specialize in large-scale moves and are proud of our fleet of trailers that can carry a wide variety of industrial items. We understand that large doesn't always mean durable. That's why we always take measures to ensure your equipment, no matter how fragile, is expertly packed for transit. We are fully insured and hold all necessary permits.
What ADT Moving and Storage Offers
Industrial moving in Montreal is relocating on the largest scale. Therefore, it requires a professional and experienced industrial moving company to be able to handle such large or heavy equipment. Not only do we have the right fleet to transport your precious equipment from one location to the next, but all of our movers are experienced and capable of handling your industrial items.
Once the move is done, the unpacking and reassembling are major jobs that take time and willpower, right when both are probably in short supply. On the day of your industrial move, our staff will execute the disassembling and reinstallation of your equipment in its new location in order to mitigate your stress and to expedite the process.
ADT Is With You Every Step of the Way
No matter how prepared you are, moving from your home can be one of the most stressful events in your life. Imagine how much stress an industrial move can cause? That's why we do our best to mitigate the burden of moving by working with you every step of the way. From the very beginning of your initial free quote request, our consultants will assist you in the preparation, management and execution of the "big day," and will answer any questions you may have.
Depend on our team to carefully prepare and pack your equipment. Or, if you prefer your staff to handle the packing, we will happily provide you with all the materials you need.
We understand that large scale industrial moves are no ordinary activities. They require an immense amount of planning, manpower and logistics to make sure everything runs smoothly. We know that working with a flexible moving company is important to you. That's why we offer our relocating services 7 days a week at no added cost for moves outside business hours.
Ready For Your Industrial Move?
If your enterprise is in need of an industrial move, it's time to start thinking about hiring a Montreal moving company. Within 24 hours, our professional moving consultants will provide you with a free estimate and can even give you a detailed budget of the anticipated costs for the move. We are always available to answer any questions you might have, so do not hesitate to reach out to one of our specialists. We try to make this transition as painless as possible, but we understand that every company's needs are different. So no matter what size your company or what sort of heavy-duty equipment you have to transport, rest assured that ADT Moving will be with you every step of the way. Call ADT Moving and Storage to request a free quote for your industrial move.
[button text="Request your Free Quote here" type="btn-custom" size="btn-large" url="/en/free-quote/" bg_color="#f5002a" bg_hover_color="#d60025″ txt_color="#ffffff" txt_hover_color="#ffffff"]